How To Make a Pool Conditioner for Under $30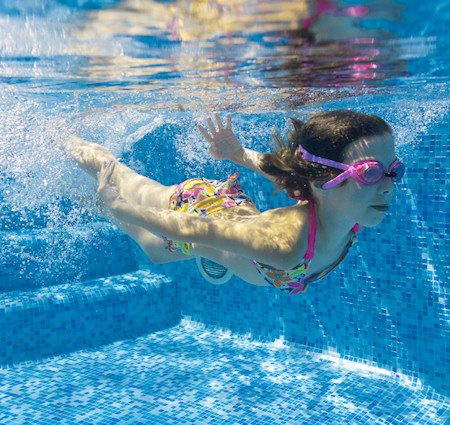 251 Buyers
0.0% Cancellation Rate
1 Day to Deliver


FresnoPlumbing's trick will allow you to condition your pool so it does not need much chemicals and it filters your pool much better.
Details
I have an easy way to treat your pool to save 50% on chemicals, to stabilize pH once and for all, to improve filtration, and to prevent scum lines and scale from forming.
Having my three kids growing up and use the backyward pool every day in the summer puts a big strain on the pool. You need to superchlorinate and shock it often, you need to keep that pump running so the filter keeps working, you need to keep scrubbing the dark scum lines that form around the pool from all the sunscreen they use. It's a hassle and it adds up to a lot of hours and a lot of dollars over the summer.
Fortunately, I am a plumber by trade so naturally I tinker a lot with my pool. I try this, I try that, I talk to many clients who have their own pools. Eventually, you start figuring things out. There was one improvement I did to the pool that resulted in the following:
I no longer need to adjust pH or alkalinity. The water pH is stabilized all the time
I use half the chlorine I used to
I shock the pool once every 2-3 weeks instead of every week
I haven't had an algae problem since
Water filtration is much quicker and more thorough so I don't need to keep the pump on 24/7
Best of all for me a scum line doesn't form anymore so I don't need to scrub all around the pool
Order Now To Unlock The Following
A 2-page guide on what to do to your pool to condition its water and make it much easier and cheaper to maintain. The guide will discuss the exact same improvement I did and talked about above. This adjustement is done only once and will cost you about $30 in material.
Refund Policy
InfoBasic.com will instantly offer a refund under any of the following:
FresnoPlumbing does not deliver the trick in 1 day
You follow the instructions and the trick does not work
It is impossible for you to follow the instructions for any reason
Please make your refund claim within 30 days.
Qualifications
I did the exact same thing to my pool to get all the benefits I discussed above. I am a plumber with decades of experience, so I know a thing or 2 that other people don't.
Disclaimer
This works only on a pool with a pump and a filter. You need water running through a water pipe. It is not for a small paddling pool
Other Tricks By FresnoPlumbing
Reviews
Alanaa
3 years
It's like stabilized without actually using stabilizer ...
hemlem
3 years
pH balanced from day 2. good job!
fratboy6
3 years
I used your guide to make this for my dad for his backyward pool for fathers day. He was thrilled
Harry1958
3 years
It was either this or a $1100 salt system. Hope it works :)
Golfer
3 years
We have a 38 foot pool and it's costing a small fortune on chlorine and chems. Looking forward to trying your solution
xBlaster
3 years
seems good at algee control so far. thanks!
Rkins
3 years
It'll take me a while to know if there's any improvement with the scum edge but I can def. say there's better filtering
Joey9
3 years
Fantastic improvement that's cheap and effective. you have my vote.
Becka74
3 years
I keep reading articles about how dangerous chlorine is so I'm very willing to use this
JohnSJ
3 years
it's amazing what technology can do ... I'm giving this a plus vote
austerity
3 years
My salt chlorinator wouldn't start this year after just 4 years in use. Turns out the circuit board is fried and need a new one which costs $239. Came across your page while searching for something cheaper. Thanks for the tip!
KansasMan
4 years
This information should be available for free. thanks anyways I can see the value in it.