How To Create A Covert Marketing Blog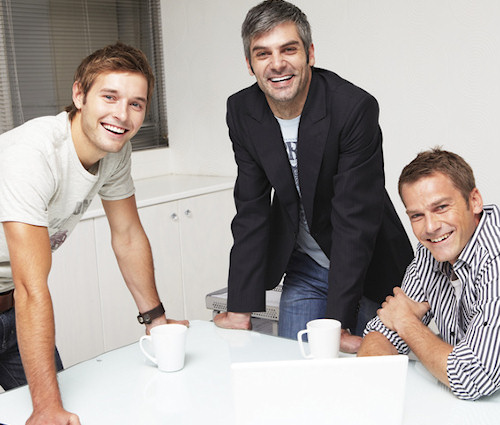 184 Buyers
0.5% Cancellation Rate
1 Day to Deliver


marketing_guy's trick tells you how to create a special kind of blog that persuades people to trust you and buy your products or services.
Details
Are you a business owner who needs more clients? Maybe you're an accountant or a lawyer or a real estate agent or a dentist. Or maybe you run a website that offers services or products. I offer you a solution that will covert your visitors to buyers at a very high rate.
As an online marketing consultant who has worked with many clients for over 10 years, I know that the biggest problem that many businesses face online is NOT getting traffic. Rather, it is converting these visitors into buyers. This is known as conversion rate. I worked with one client who spent more than $5,000 on Google Adwords to get almost 1,200 visitors to his website. And the result was that he made JUST ONE SALE worth $174. Spending $5,000 to make $174 is not considered good economics.
I helped this client in 2 ways. First, I improved his Google Adwords keywords and landing pages so that the next $5,000 would get him close to 3,000 visitors instead of just 1,200.
Second, and more importantly, I set up 4 "covert" blogs for him. The result of those was incredible: His website conversion rate jumped from 1 sale per thousand visitors to 4 sales per 100 visitors. He was selling a $96 product for $174 and paying $41 in Google Adwords for that sale. So now he was making an average net profit of $37 per sale.
So how did I do this? Using covert blogs. I call them covert because their purpose is not what it seems. They look like very ordinary blogs, but they have a very specific function which results in a high conversion rate for the client. If you are having trouble selling online, then a covert blog will definitely help you.
The advice I offer you is how to conceive and setup a covert marketing blog that will help increase your sales.
Order Now To Unlock The Following
You get a concise document that explains how to build a specific kind of blog that will increase your user conversion rate. The document will explain to you what kind of posts to include in your blog to make it effective, and will tell you how to optimize it and promote it to make it noticable. Basically, you will get all the information you need to create the blog and make it effective in increasing your sales.
Refund Policy
InfoBasic.com will instantly offer a refund under any of the following:
marketing_guy does not deliver the trick in 1 day
You follow the instructions and the trick does not work
It is impossible for you to follow the instructions for any reason
Please make your refund claim within 30 days.
Qualifications
I have over 3 years in Internet marketing and work as a consultant helping small businesses get traffic and exposure online.
Disclaimer
You are not buying a service, online detailed information which you can use as you please. You are not allowed to resell this information, but you can use it to help your clients.
Reviews
stan_87
3 years
that's a really nice marketing technique there. i'm using it for sure.
OlivierS
3 years
Like a page from a Sun Tzu book of marketing. love it.
Strachan
3 years
Holy .... companies actually do this?
BrendaP
3 years
This is good information. Thank you.
XpatX
3 years
i definitely see how this works.
rashid
3 years
I never saw this info any where an appreciate you telling about it.
prakash
3 years
do you have more like this? please inform me if you post something else
AndyS36
3 years
I always wondered about tricks like this one. I'm glad I saw the ad for it.
marketeer
3 years
I'm in! Plus vote with thanks
Helponline
3 years
A definite keeper.
Julie32
3 years
I help promote my sister's hot yoga center and it's always a challenge to sign up new clients because of the competition here. You just gave me great ideas to get an edge over them.
hannibal
3 years
another winning post.